It's possible to have a love affair with paneer. They call it cottage cheese, but it's the good old paneer for us!
There are innumerable reasons to love paneer. Let's dive right into the article and skim through the three plausible reasons to love this humble, versatile, and all-time favourite ingredient.
#1 It Goes with EVERYTHING
Paneer is a dynamic ingredient. It's super easy to find paneer dishes at a top Indianrestaurant in Melbourne. It just so happens to be Masalabar's speciality as well and one of our most requested dishes!
You can make many dishes out of it – toss it into the tandoor or fry it with some bell pepper, onion, and tomato. A buttery makhani tantalizes your soul, and the combination of spinach and paneer is classic.
In a nutshell, paneer is a hero ingredient – it goes with most vegetables and spices and can be found in any Punjabi Restaurant Near Me.
Some paneer dishes you must try:
l Paneer Makhani
Guess what? It's easy to find to try dishes at Masalabar's too. All you have to do is type ' Indian takeaway near me,' we offer online ordering too.
#2 Sweet Treats
Did you know that paneer is called 'Chenna' in Eastern India? You can make delicious sweet treats from paneer. From Roshgulla, chenna toasts to the famous Odia cheesecake 'chenna poda,' there is so much you can do with paneer.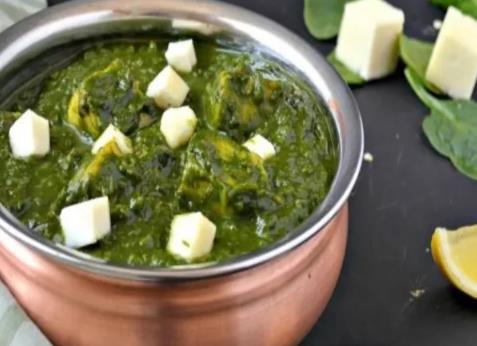 It is indeed everyone's favourite because you can use it in savoury and sweet dishes.
Try and find an Indian restaurant near me to locate the best restaurants serving paneer dishes. Some even do the famous sweet treats made of chenna.
#3 Reap the Amazing Health Benefits with Paneer
While paneer's taste is fantastic, it offers some excellent health benefits too. It's like getting the best of both worlds.
If you are a weight watcher, paneer won't do any harm. Some amount of paneer is good for health. Lactating mothers should enjoy palak paneer as they get protein, vitamins, and minerals.
Paneer doesn't increase your waistline. It is easy to make and does not have oodles of oil or grease.
Moreover, cottage cheese has magnesium. It helps in maintaining and controlling blood sugar levels. So, diabetes patients can eat it guilt-free.
There is so much to love about paneer that you cannot say NO to it.
Find a restaurant near you and order some of the delectable paneer dishes. You can enjoy it with a variety of bread and rice too or savour it without any accompaniments. That's the beauty of paneer!
Looking for IndianFood Melbourne? Try Masalabar's, and you will not look anywhere else!